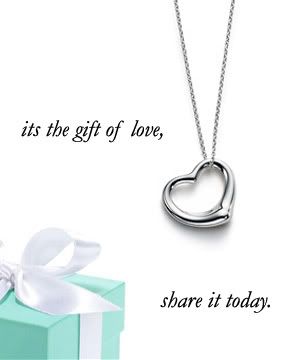 Saturday, April 18, 2009
LONG NECKLACE
SSS

...
Funky new necklaces. Can match any outfit!
NZD 15 (SOLD)

Materials: Antique butterfly charm, chrome coloured chain, hand crafted flower, crackled beads, crystal.
spread the love
8:38 AM


Thursday, April 2, 2009
Newly designed bracelets..
Pic 1:
Material: black stone, silver chain and clasp, flower and leaf charms, white glass bead.
Length: 7.5 inches
Pic 2:
Material: Chrome heart and leaf charms, flower charms, silver chain and clasp, manufactured pearls
Pic 3: Amethyst beads, an array of glass beads, silver chain and toggle
spread the love
7:58 PM


PROFILE
Hie everyone, I am a student who has a keen interest in making jewellery for sale to suit every customer's taste.
I strive to maintain my customer's interest as my top priority.
Feel free to browse my blog!!
Queries, orders and suggestions are welcomed!


email: chweelingyeat@gmail.com

PAST

December 2008

January 2009

March 2009

April 2009

May 2009

June 2009


SPREAD THE LOVE

A MUST SEE


zealouslyso
cityofpetra
Diary of a Miniature Enthusiast
Mimpi:Jewelry for Dreamers
My Kedai Runcit
Chatterbeads
Paperdoll
Janth Avenue
thatgirlcynthia
BonitoChico
sweatlee







There is only one happiness in life,
to love and be loved.

- George Sand -