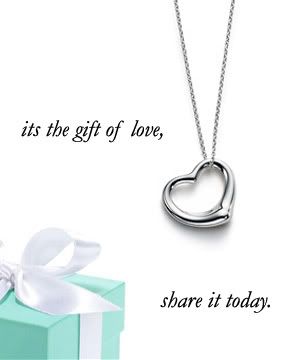 Sunday, January 18, 2009
Hie guys... sorry for the long hiatus! To brighten up your CNY outfit, why not try something bold and red! As the saying goes, More red more luck!!
Materials: Stainless steel charms, stainless steel chain (Best thing is it will not turn black! ), silver toggle.
spread the love
2:34 AM


PROFILE
Hie everyone, I am a student who has a keen interest in making jewellery for sale to suit every customer's taste.
I strive to maintain my customer's interest as my top priority.
Feel free to browse my blog!!
Queries, orders and suggestions are welcomed!


email: chweelingyeat@gmail.com

PAST

December 2008

January 2009

March 2009

April 2009

May 2009

June 2009


SPREAD THE LOVE

A MUST SEE


zealouslyso
cityofpetra
Diary of a Miniature Enthusiast
Mimpi:Jewelry for Dreamers
My Kedai Runcit
Chatterbeads
Paperdoll
Janth Avenue
thatgirlcynthia
BonitoChico
sweatlee







There is only one happiness in life,
to love and be loved.

- George Sand -