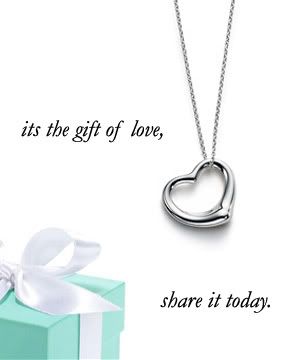 Sunday, January 18, 2009

Pinky pinky!!

Lots of customers asked me to make bracelets with flowers.. i was like all flowers? then it will be so ex! Do you want to pay? haha.. they were like.. how bout just 1? So here goes.. a pinky pink pink themed bracelet!

Materials: Polymer clay white flower, geometric glass bead, pinky cat's-eye beads, spacers, pink beads and silver clasp.


spread the love
3:01 AM


PROFILE
Hie everyone, I am a student who has a keen interest in making jewellery for sale to suit every customer's taste.
I strive to maintain my customer's interest as my top priority.
Feel free to browse my blog!!
Queries, orders and suggestions are welcomed!


email: chweelingyeat@gmail.com

PAST

December 2008

January 2009

March 2009

April 2009

May 2009

June 2009


SPREAD THE LOVE

A MUST SEE


zealouslyso
cityofpetra
Diary of a Miniature Enthusiast
Mimpi:Jewelry for Dreamers
My Kedai Runcit
Chatterbeads
Paperdoll
Janth Avenue
thatgirlcynthia
BonitoChico
sweatlee







There is only one happiness in life,
to love and be loved.

- George Sand -