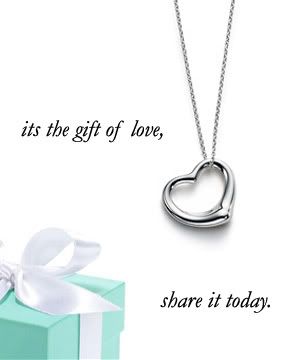 Sunday, January 18, 2009
This time round.. stones!!


Realised that i haven't made anything green in ages! So green lovers, go nuts!

Materials: Greenstone, antique chrome butterflies, silver chain and clasp.

RM32.90 (SOLD)


Serenity..



No time to stop and admire

nature in the hustle and bustle of the current lifestyle? Lets bring nature right to your doorstep with a burst of flowers!

Materials: Hand painted glass flower, polymer clay flower, silver leaves, silver chain and clasp.


RM 29.90 (SOLD)

For the out and on the go!


L
ooking at this piece, it exudes a aura of rugged-ness within.. Easy to match with a medley of colours! Actually the inspiration came from mixing and matching various shades of purple materials.. woot!

Materials: Pearls in dark and light purple, leaf charm, geometric glass bead, precious stone chips, silver spacers, black beads, silver chain and clasp.

RM15.00 (SOLD)
Teddy Bear!
Materials: Stainless steel teddy bear, silver plated necklace and jump ring.
RM 34.90 (SOLD)
Materials: Charms, black crystal, silver plated chain, fixtures and toggle.
spread the love
1:50 PM


PROFILE
Hie everyone, I am a student who has a keen interest in making jewellery for sale to suit every customer's taste.
I strive to maintain my customer's interest as my top priority.
Feel free to browse my blog!!
Queries, orders and suggestions are welcomed!


email: chweelingyeat@gmail.com

PAST

December 2008

January 2009

March 2009

April 2009

May 2009

June 2009


SPREAD THE LOVE

A MUST SEE


zealouslyso
cityofpetra
Diary of a Miniature Enthusiast
Mimpi:Jewelry for Dreamers
My Kedai Runcit
Chatterbeads
Paperdoll
Janth Avenue
thatgirlcynthia
BonitoChico
sweatlee







There is only one happiness in life,
to love and be loved.

- George Sand -